The unique unspoiled beauty of Lesvos is an astonishing contrast to lush splendor of the rest of the cosmopolitan islands with its mysterious forests, dramatic coastline, tranquil sunsets and rugged mountains.
A wealth of opportunities allows every visitor to pursue particular interests from sporting and adventure activities to cultural and leisure attractions. The mild Mediterranean climate, warm hospitality and friendliness of the people make your holidays to Lesvos island an unforgettable experience.
The breathtaking landscape rolls through regions of pine-covered mountains to areas of barren, yet dramatic volcanic stone.
There are numerous sand and pebble beaches and many sheltered and isolated coves dotted along the spectacular indented coastline. The temperate climate, inland rivers and natural springs all contribute to maintain the surprisingly lush vegetation of the island.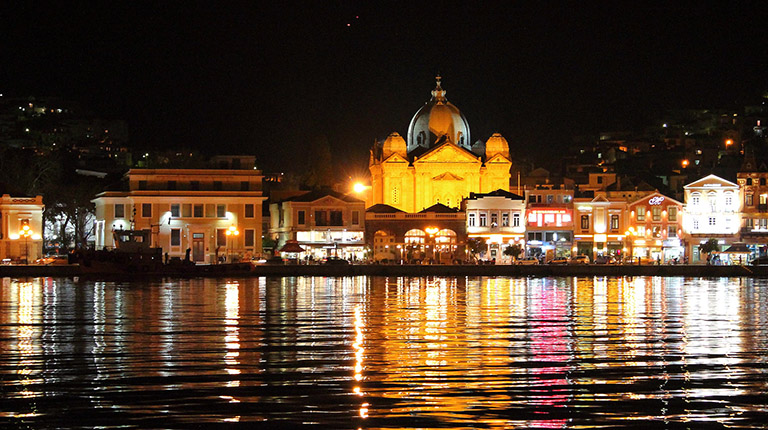 At the northest point of the island, one will find the picturesque village of Molivos (also known as Mithymna), with its mediaeval castle and the traditional architecture. Molivos is also the islands best known resort.
The association with Arts is appropriate enough, for it was here in Mithymna that the head of Orpheus is said to have been washed ashore after his dismemberment of the Thracian women. Another mythical citizen of Mithymna was the lyric poet and musician Arion. It has been said that he has been saved by the music-loving dolphin.
Only a short distance of 5 Km SW of Molivos the village of Petra can be found. Petra has one of the best sandy beaches of the island.